WTF?! A Japanese city is adding a twist to learning from home by using avatar robots in classrooms that allow children to engage in school life remotely. The move comes as Japan struggles with a skyrocketing student absenteeism rate that was exacerbated by the pandemic.
The Mainichi Shimbun newspaper writes that the education board of Kumamoto, a city in southwest Japan, is launching the initiative as a way to reduce anxiety for absentee children in the hope of coaxing them back into the classroom. They could also make the transition easier for those pupils who are planning to return.
The robots are just over three feet tall and come with an attached tablet complete with a microphone and camera (the top image is for illustration purposes only). They're also self-propelling, able to move freely around the school via the student controlling the robot with their laptop.
The robots mean that unlike just watching a lecturer from a static camera, a remote student can receive the full school experience, such as taking part in class discussions, speaking to friends, and even participating in events.
The board's decision to use the robots comes after the number of absentee students increased for the fourth year in a row in 2022, a problem that worsened after Covid-19.
The board said that 2,760 children of primary and junior high school age in the city were not attending classes in the 2022 academic year, up from the 1,283 students listed as absent in 2018.
Absenteeism is a big problem in Japan. According to the country's education ministry, 244,940 primary and junior high school students refused to go to school for 30 days or more in the 12 months up to the end of March 2022, with mental and physical health problems triggered by the pandemic cited as the main factor.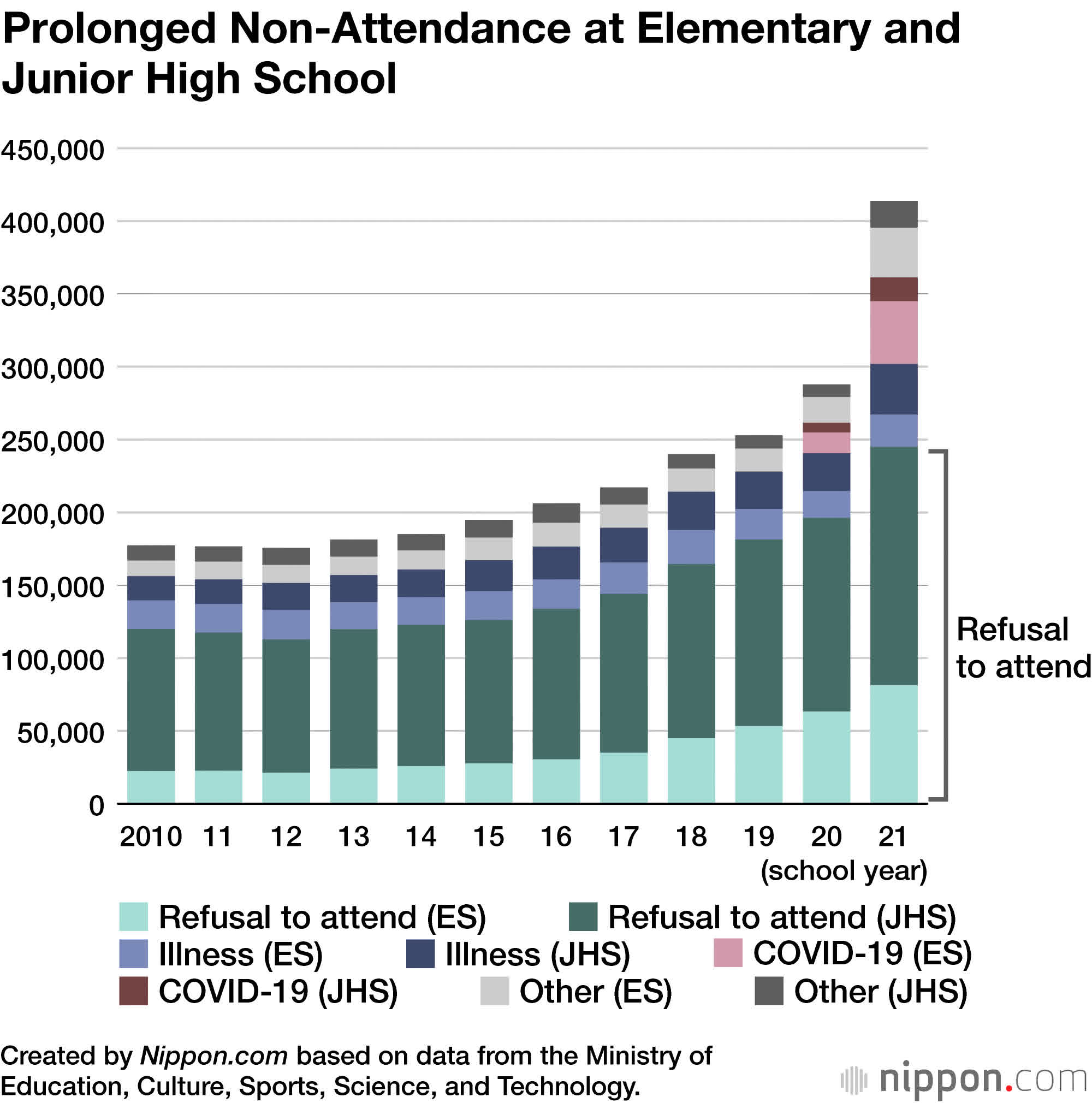 There have already been experiments with teaching assistants helping to stream virtual classrooms, which students say helped their anxiety about communicating and increased their self-esteem.
The education section is a massive one for companies. In September, we heard that SpaceX was working to bring its Starlink service to school bus routes that are more than 60 minutes each way. The idea is that kids can do their homework on the buses, something that likely works better in theory than in practice.
ChatGPT and other generative AIs have now become an important subject in the field of education, though that usually involves finding ways to stop students from using the tools to cheat at exams. A recent idea is to shift back to pen-and-paper tests, making them account for a higher percentage of a course's overall grade.