Aptos is the new default font for Microsoft Office, replacing the Calibri font. If you are running a previous version of Office or you want to install it on your system to use with any other applications, you can download it here. Aptos is a sans-serif typeface in the grotesque style developed by Steve Matteson.
Microsoft's 15-year relationship with Calibri came to a natural end. The font replaced Times New Roman across Microsoft Office back in 2007, but the twilight of its reign started in 2021 when the Redmond company commissioned five original, custom fonts to replace Calibri, asking users to choose their favorite default option.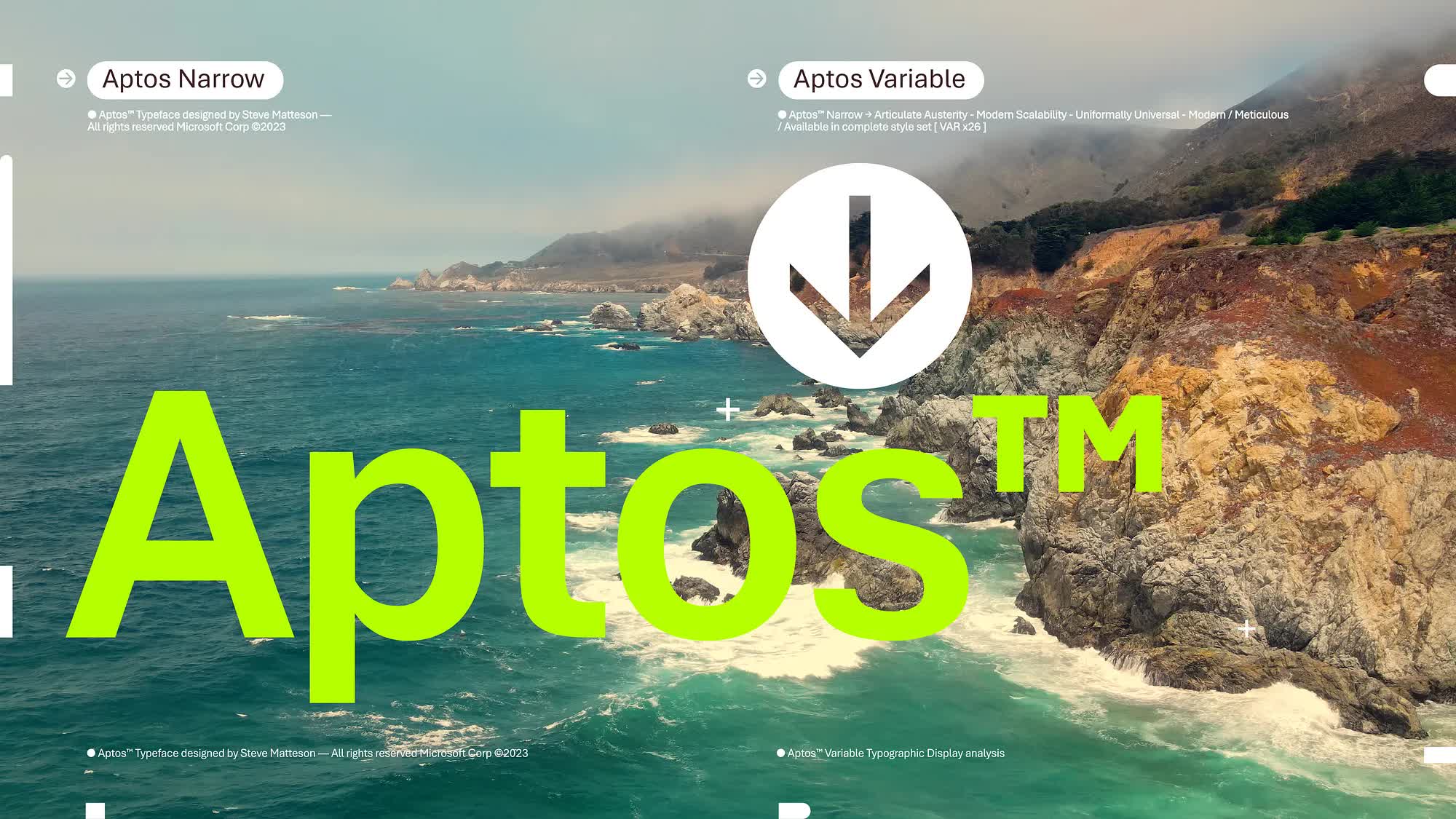 Of the five chosen fonts – Bierstadt, Grandview, Seaford, Skeena, and Tenorite – Bierstadt was picked to be the default for Microsoft 365, though all of them were added to the drop-down font picker for users.
The typeface, inspired by mid-20th-century Swiss typography, also underwent a name change, becoming Aptos, though it will be in the drop-down picker under its original Bierstadt name for "those who just aren't ready for the font's new name."
How do you install the Aptos Font?
Download the zip file listed here and extract it to a folder
In the folder, you will see a list of all Aptos font variants
To install in Windows:

Double click on any of the fonts, which will open the font examples
On the window you will see two buttons: Print and Install
Press Install and the font will be ready to go on all applications

To install in macOS:

Double-click the font in the Finder window
Click Install in the font preview window that opens
The font will appear in the Font Book app and will be available for use in your apps