Bottom line: Apple has finally unveiled the change that everyone expected and hoped for. Not only is the iPhone 15 leaving the Lightning cable behind, but Apple is using this shift to enhance wired interconnectivity between devices. The standard edition of the new smartphone model also incorporates many of the previous Pro model's features.
The transition from Apple's proprietary Lightning cables to the widely accepted USB-C standard is arguably the most significant improvement brought by the iPhone 15. However, Apple isn't stopping at enabling users to charge their phones using USB-C.
Apple has also introduced AirPod models that support USB-C, allowing the iPhone 15 to charge the AirPod case. Users can now also connect USB-C wired EarPods to the iPhone. Similar to previous devices, the USB-C compatible iPhone supports charging at speeds of up to 20W. It's worth noting that the standard models use USB 2.0, while USB 3.0 is reserved for the iPhone 15 Pro.
While the company didn't acknowledge it during the smartphone's unveiling, it was compelled to abandon Lightning cables due to legislation passed by the European Union last year, which mandated the adoption of the standard charging format. The iPhone was Apple's last major product to use Lightning cables, often putting it out of step with other devices when it came to charging and wired connectivity.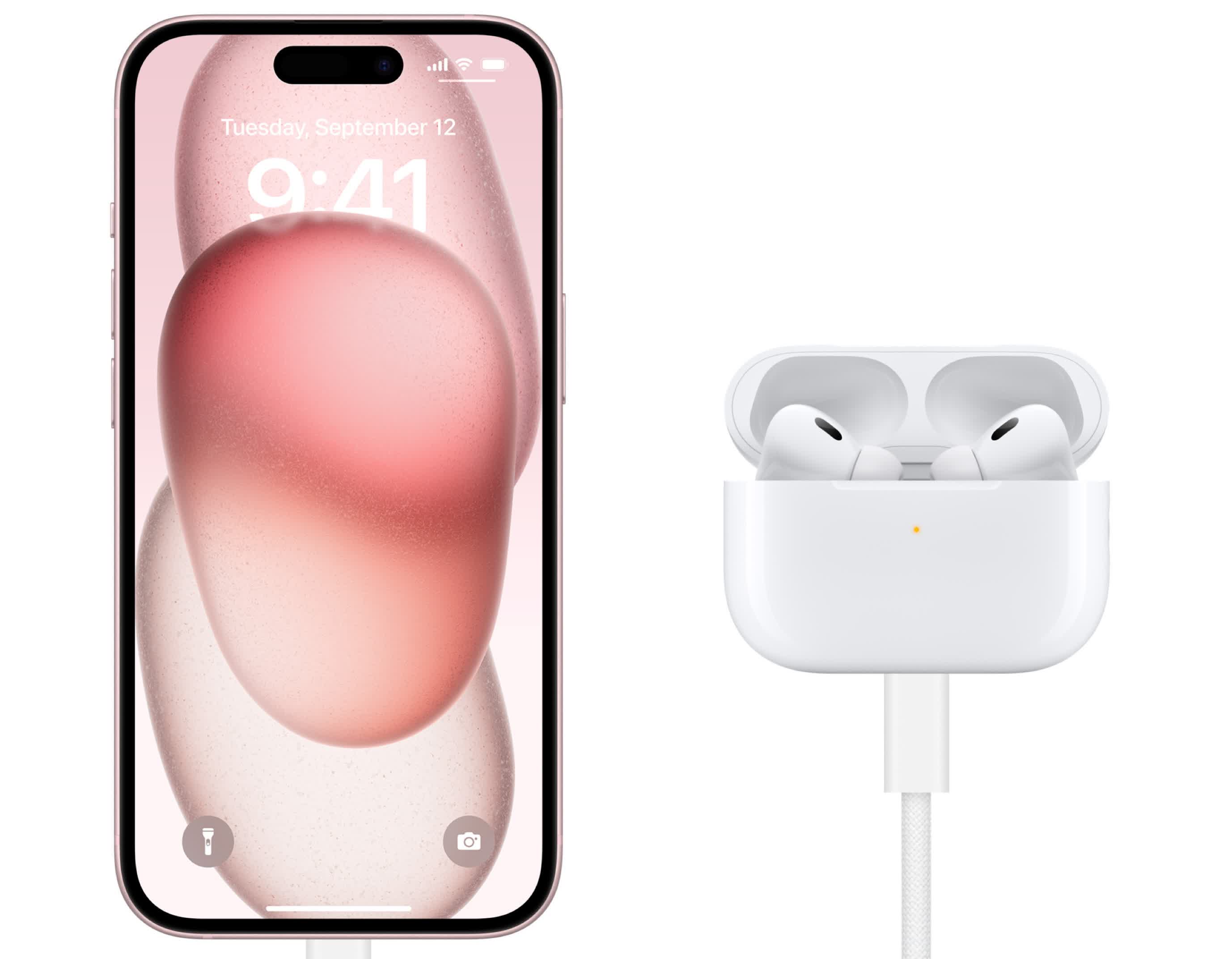 The iPhone 15 also grants standard-tier customers access to features that were previously exclusive to Pro and Pro Max models, including the A16 Bionic processor. For the first time, standard models also receive the Dynamic Island, which provides faster access to controls for audio, maps, Apple Wallet, and other apps.
Moreover, Apple upgraded the camera from 12 to 48 megapixels with added 2x optical zoom. Apple's computational photography technology uses the central 12 megapixels to provide high image quality in zoomed photos and videos. Machine learning can automatically switch the camera to portrait mode when it detects people, and users can switch to portrait mode or change the focus between objects after taking a picture.
Another way Apple uses machine learning is to filter out background noise during phone calls, similar to how Nvidia's RTX voice technology utilizes the tensor cores in its graphics cards.
Regarding the screen, both the standard and Pro models of the iPhone 15 can now achieve a typical maximum brightness of 1,000 nits, 1,600 nits in HDR, and 2,000 nits when used outdoors. The standard model also sees a slight resolution increase compared to its predecessor.
Pre-orders for the iPhone 15 will open on September 15, and the phone will start shipping on September 22, with prices starting at $799 for the 128GB model.