If you are looking for a 4K PC monitor with genuine, full HDR capabilities, there are currently some excellent choices available. However, before we delve into our top pick in this category, it's worth noting that 32-inch 4K OLED gaming monitors are expected to make their debut in 2024. Because that's not too far off, those seeking a top-tier, high-resolution HDR experience and intrigued by OLED technology might consider waiting for these upcoming releases.
One monitor to watch is the Asus ROG Swift PG32UCDM, which was unveiled last month at Gamescom and is set to launch in the first half of 2024. Once this panel becomes available, we expect other brands to release their own 4K OLED gaming monitors. So, it's worth keeping this on your radar for next year.
In the meantime, our top 4K HDR pick remains the Samsung Odyssey Neo G7. This 32-inch, 4K 165Hz gaming display utilizes VA LCD technology, backed by a 1,196-zone full array local dimming backlight. The combination of this advanced backlight and high-contrast VA technology means the Neo G7 provides an authentic HDR experience that, in our view, comes closest to OLED among LCD monitors we've reviewed. While it doesn't quite rival OLED in terms of depth, shadow details, or viewing angles, the HDR quality is undeniably outstanding.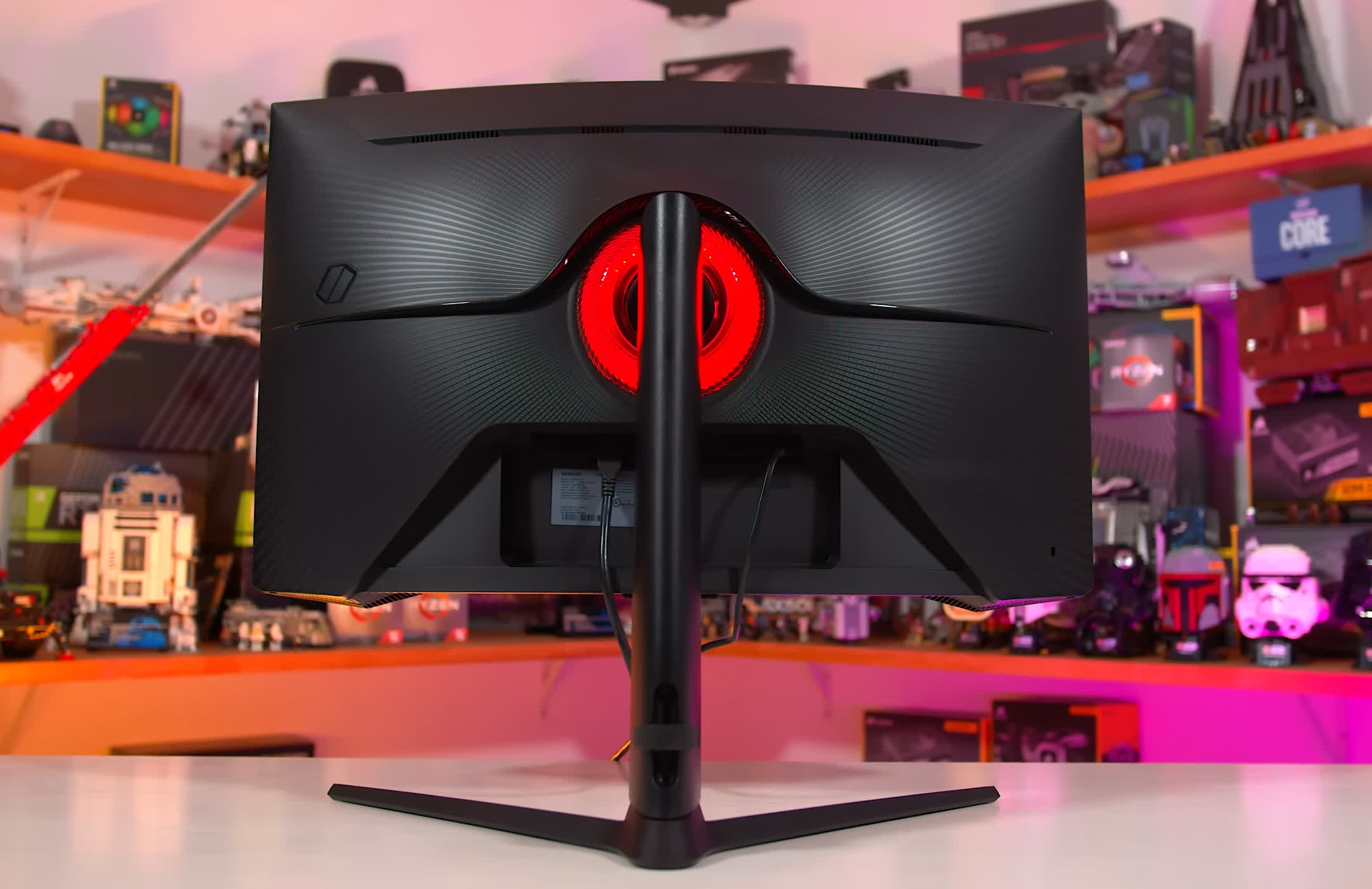 Performance-wise, the Neo G7 ranks among the swiftest LCD monitors we've assessed when it comes to response times. While its motion clarity may not match OLED displays, it delivers a robust gaming experience, particularly at 4K. Its HDR prowess is further enhanced by the high zone count backlight and impressive native contrast, ensuring minimal blooming in HDR content and retaining the vibrancy you expect from such displays. With a peak brightness surpassing 1,200 nits, this monitor tends to be brighter than typical OLEDs, though it's not exceedingly so.
Being a more "traditional" gaming display, the Neo G7 presents several other benefits. The use of VA LCD tech means there's no risk of burn-in, and its standard subpixel structure plays nicely with desktop applications and text. Moreover, its 32-inch size paired with such a resolution is fantastic for desktop use.
However, there are some drawbacks. The 1000R curvature is pronounced and doesn't necessarily enhance the viewing experience. While this display might be excellent for desktop gaming, its suitability for productivity or creative tasks is questionable due to this curve. Additionally, the subpar viewing angles require a head-on perspective to maximize the HDR quality. And while the input latency with dimming enabled is less than stellar, these issues are relatively minor and don't detract significantly from an otherwise stellar HDR gaming experience.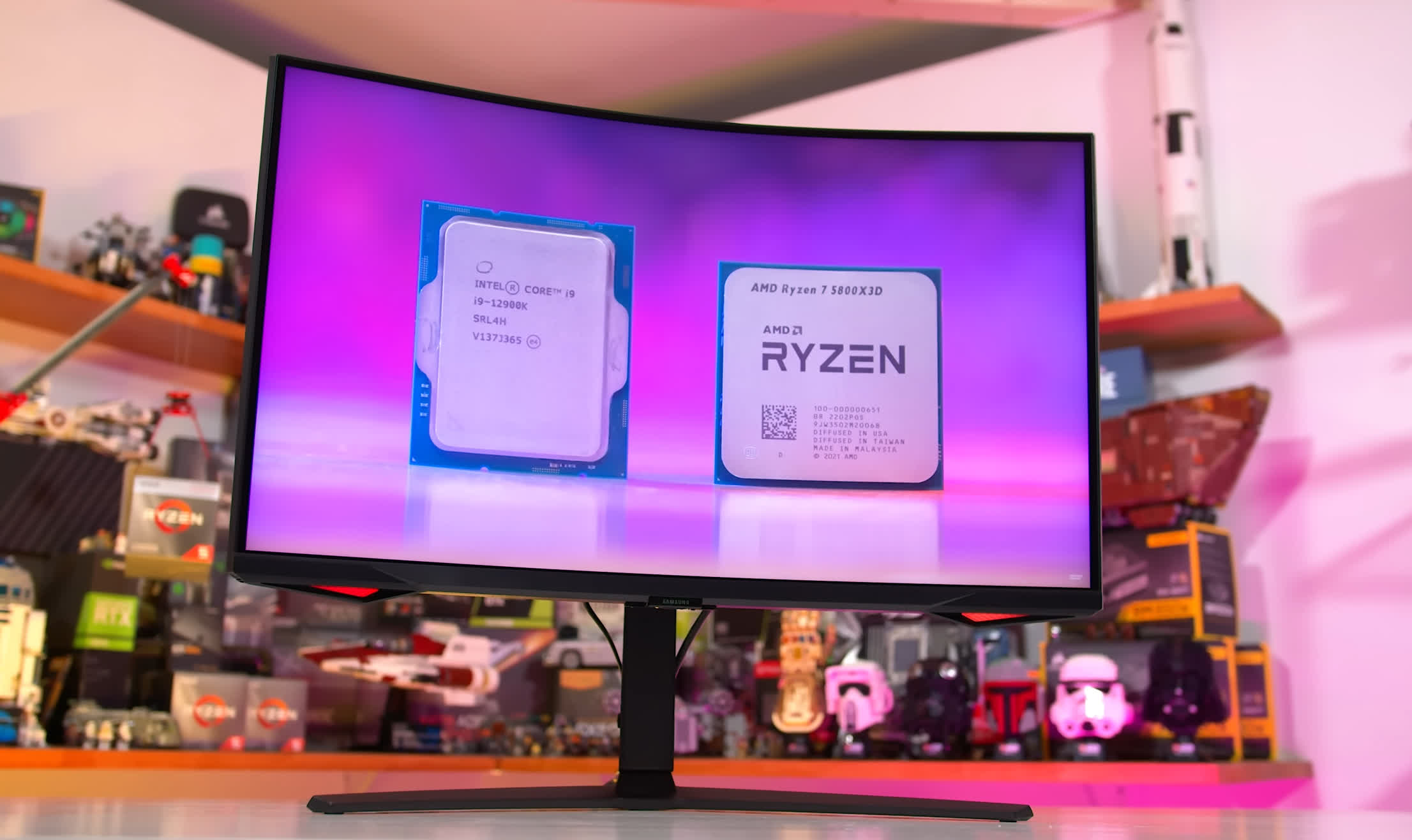 The Samsung Neo G7 carries a hefty $1,300 MSRP, but it's often been discounted to $1,100 and on some occasions even to a striking $900. We'd advise seeking out such deals rather than paying the full price. In the $900 to $1,100 bracket, this monitor offers solid value, and we'd recommend it at that price.
We wouldn't recommend its pricier counterpart though, the Neo G8. Although this model ups the refresh rate from 165Hz to 240Hz, it comes with significant setbacks, such as scanlines at its peak refresh. We'd recommend opting for the Neo G7, which delivers consistent and reliable performance.