Editor's take: Okay, before you start teasing me about loving Legos and asking me if I'm five, know that I'm not the only staff member who loves them. Do a search for Lego, and you'll soon find someone else who is more obsessed than me. While this product is not under the Lego brand, it is still very cool.
We love it when Lego releases a set that allows you to build a classic gaming system, like the Atari 2600, Nintendo Entertainment System, or a mini Pac-Man arcade cabinet. They usually include cool little Easter eggs, and we can't wait until the company has another game-themed offering for us to build and collect.
In the meantime, Lego rival Mega Bloks just announced a 3:4 scale (nearly full-size) Xbox 360 kit. The building set includes the console, a controller, and a Halo 3 replica jewel case. All components are authentic-looking, with great attention to detail.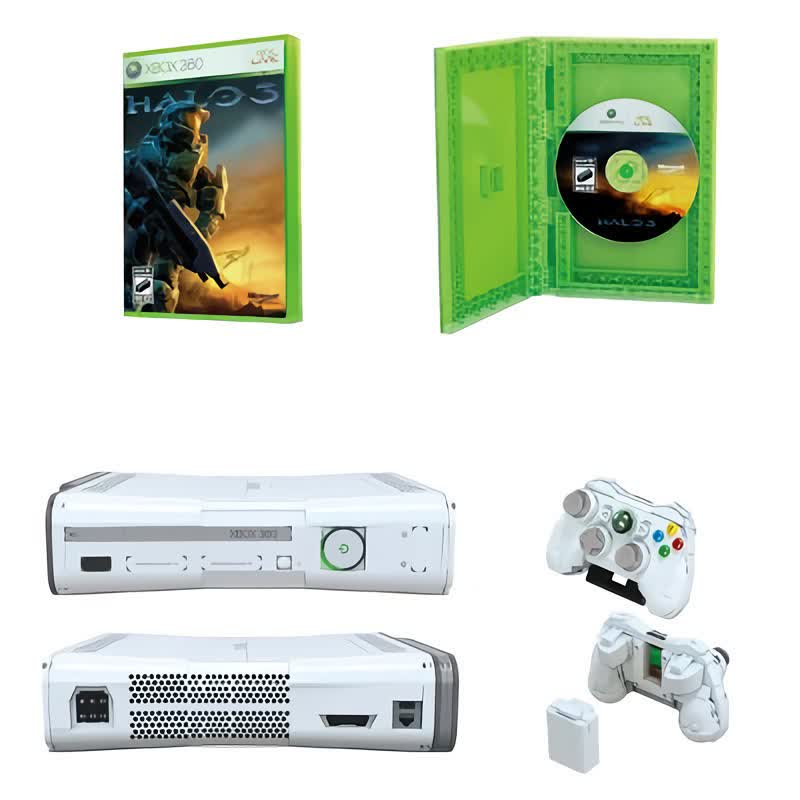 The controller comes with a detachable battery pack. There is a Halo 3 disc to put inside the jewel case. The console has the power, AV, USB, and Ethernet ports on the back. The power button on the front even lights up. It also has a removable hard drive and an "interactive" disc drive. Mega Bloks teased that there are several Easter eggs it has left for builders to discover [Spoiler hint: Something about the fake disc and fake disc drive].
The Xbox 360 kit only has about 1,400 pieces, a far cry from Lego's 2,600-piece NES but still enough parts to label as an advanced builder set. Mega Bloks recommends it for ages 18+, so it should provide several hours of challenging fun.
The Xbox 360 is not the first gaming-themed kit from Mega Bloks. It has entire lines of Halo, Assassin's Creed, and World of Warcraft sets. However, it is the first video game console replica the company has released.
The only drawback of building block sets like this is they tend to be relatively expensive. Lego charged $230 for its NES, $270 for the Pac-Man arcade cabinet, and $240 for the Atari 2600 kit, or roughly $10 per block. The Mega Bloks Xbox 360 costs $150 – so approximately $9.33 per block. The set is sold exclusively at Target. Pre-orders have already sold out, but presumably, Mega Bloks will ship allotments to brick-and-mortar stores when it officially launches on October 8. Target advises to check back on release day.